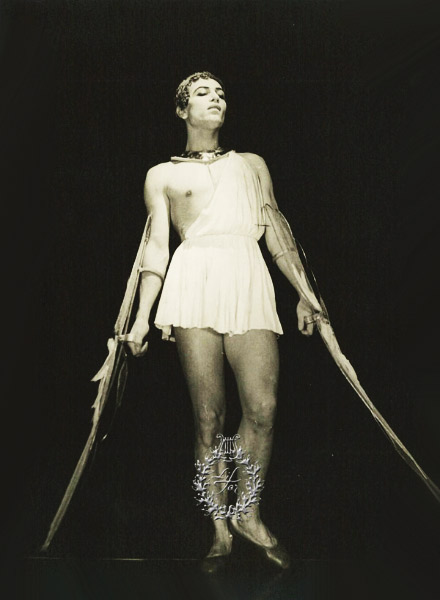 The Serge Lifar Foundation was created on 23 August 1989, after the death of Serge Lifar, by Countess Lillan Ahlefeldt-Laurvig, his faithful companion for over 30 years and sole heiress to his estate.
Its goal, in general terms, is to continue the work of promoting the art of choreography that Serge Lifar began during his lifetime, to protect, defend and perpetuate his name and memory.
To this end, the Foundation is empowered to undertake any and all measures to further its goal. In particular:
By collecting, conserving and displaying objects that belonged to Serge Lifar,
By awarding the "Serge Lifar Prize" to dancers who perform or performed his ballets or any work by Serge Lifar or other choreographers inspired by the neoclassical style,
By ensuring that Serge Lifar and Lillan Ahlefeldt-Laurvig's tomb in the Orthodox Cemetery of Sainte Geneviève des Bois, near Paris (France) is preserved, cared for and maintained in perpetuity.